Baton Rouge, LA Career Education (continuing Education)
Unitech Training Academy - Baton Rouge
10551 Coursey Blvd, Baton Rouge, 70816
225-366-9951
Unitech Training Academy was granted a license by the Louisiana State Board of Elementary and Secondary Education on April 24, 1997 and became a fully operational proprietary school. Beginning with one program, the Certified Nursing Assistant ...
Gudance Aviation
9210 C E Woolman Dr,, Baton Rouge, 70807
225-325-3707
We are an FAA approved helicopter pilot training institution producing pilots who set the standard in the industry for professionalism and safety.
Mobile Training Center LLC
5337 Monarch Ave, Baton Rouge, 70811
225-355-5717
Mobile Training Center LLC is a family owned and operated CPR And First Aid Training facility. With more then 15 years of experience. Committed to providing an exceptional customer service experience to every single customer.
ResponsAble Safety Staffing
636 Highlandia Drive, Baton Rouge, 70810
225-753-1909
Safety Staffing On Demand
CareerWorks360
9035 Bluebonnet Boulevard, Baton Rouge, 70810
225-939-0360
CareerWorks360 offers career counseling and professional development coaching on an individual and group basis through several different package options. Services help high school juniors and seniors as well as college students decide on college ...
Remington College - Baton Rouge Campus
10551 Coursey Blvd, Baton Rouge, 70816
225-240-7049
Remington College is a non-profit college providing career-focused education in a variety of fields. Accredited member, ACCSC.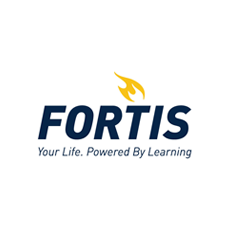 Fortis College
14111 Airline Highway, Baton Rouge, 70817
225-248-1015
Blue Cliff College
11744 Haymarket Ave. Suite D, Baton Rouge, 70816
225-292-7078
Career Colleges located in Louisiana, Arkansas and Mississippi.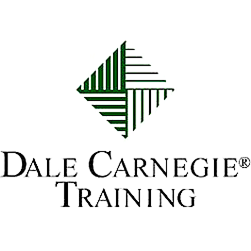 Dale Carnegie Training
10988 N Harrell's Ferry Rd Ste 3, Baton Rouge, 70816
225-274-2460
Medical Traning College
10525 Plaza Americana Dr, Baton Rouge, 70816
225-926-5820
Prepare for a career where you'll make more than a living. The mission of Medical Training College is to provide quality education in the medical field to those desiring to achieve earning power in a relatively short period of time. Make the Right ...
Delta College of Arts & Technology, Inc.
7380 Exchange Pl, Baton Rouge, 70806
225-928-7770
Students have attended Delta College in Baton Rouge for years because we have proven we can train students for new opportunities in a great environment using hands-on techniques from instructors who care. Our small class sizes mean more personal ...
Army National Guard Recruiting Office
7878 GSRI Rd, Baton Rouge, 70820
225-761-6729
Louisiana Army National Guard Recruiting office