Matrix Mobile Computer Technician
Be the first to
review
.
Contact details
450 Claydelle Ave
,
El Cajon
,
CA
92020
,
United States
Special Offer:
Call today to Schedule an Appointment!
Computers & Accessories
Appliances & Repair
IT Services & Computers
About
Matrix Mobile Computer Technician
Matrix Mobile Computer Technician is based in El Cajon California, servicing the San Diego and surrounding areas. Our technicians are available at your fingertips, whether you need your laptop, desktop or smart phone repaired, call or visit our website to book your appointment today!
Brands:
Apple, Android, Samsung, iPhone, LG, Google Pixel, Nokia, Sony, Lenovo, Motorola, BlackBerry, Asus, ZTE, Samsung Red.
Services:
Laptop Repair, Desktop Repair, Smart Phone Repair, The Matrix: Customer Computer, Desk and Network.
Payment Options:
American Express, Discover, MasterCard, Visa
.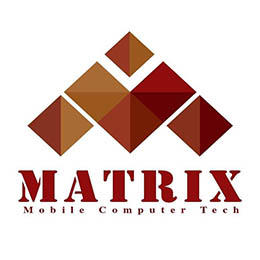 Customer reviews (0)