Willow Glen Creamery
Be the first to
review
.
Contact details
1100 Lincoln Ave
,
# 130
,
San Jose
,
CA
95125
,
United States
Special Offer:
Snug counter-serve shop
Ice Cream & Frozen Yogurt
About
Willow Glen Creamery
In 2002, Willow Glen Creamery was founded on one dream: We wanted our community to have the best sweet treats around. And not anything produced in a factory, either. As a local business, we really care about the quality of everything we offer. That's why we blend our frozen yogurts in-store every day, stock locally handmade Treat Ice Cream, carry real "St. Louis silk" frozen custard, offer low-calorie options, and serve it all with the signature hospitality and cheer locals have come to expect from the folks behind our counter. In 2010, we opened a second location in downtown Campbell to bring our treats to even more of our neighbors (including their pups, who are always welcome in the shop). Today, we're as committed as ever to giving our customers the very best.
Business Hours:
M-Th 12pm-10pm, F-Sa 12pm-10:30pm, Su 12pm-10pm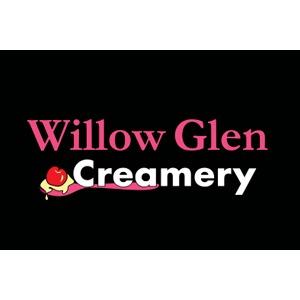 Customer reviews (0)