BoTiki
Be the first to
review
.
Contact details
3015 Beach Boulevard South
,
Gulfport
,
FL
33707
,
United States
Special Offer:
Call Today
Clothing Accessories
Womens Clothing
Nestled in the heart of Gulfport, Florida's downtown art-beach district, Bo-Tiki offers an eclectic array of clothing, shoes, accessories, jewelry, art and extraordinary one of a kind finds. Our exceptional assortment of merchandise has already garnered a devoted following.

Keeping the selection fresh and fabulous is our mission.
Brands:
Oh My Gauze!, Brighton, Uno De 50, Spartina, Alex And Ani, Tribal, Jams World, Tyler Candle Company, Wallaroo Hat Company.
Products:
Jewelry, Apparel, Shoes, Accessories, Handbag.
Payment Options:
American Express, Discover, MasterCard, Visa
.
Business Hours:
M 10am-6pm, Tu 9am-6pm, W 10am-6pm, Th-Sa 10am-8pm, Su 11am-6pm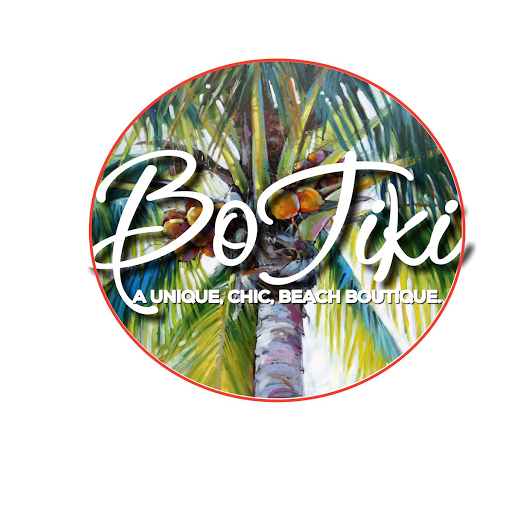 Customer reviews (0)