Communication Systems Inc.
Be the first to
review
.
Contact details
17616 Main Street
,
Dumfries
,
VA
22026-23
,
United States
Business Consulting and Services
About
Communication Systems Inc.
Communication Systems Inc Provides Communication Services, Network Monitoring, Data Backup Service, Wireless Access Points, Structured Cable Design, Waiting Room Displays, Firewalls, Commercial Audio Visual, Internat Carrier Services And Wireless WI FI Services to the Dumfries, VA Area.
Services:
Communication Services, Technology Solutions, Phone Systems, Commercial Audio Visuals, Wireless WIFI, Data Backup Service, Network Monitoring, Digital Signage.
Languages:
English.
Business Hours:
Call For An Appointment
Year Established:
1999.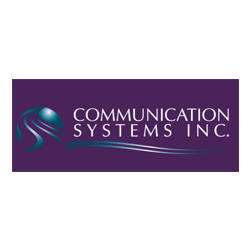 Customer reviews (0)