6 results found for: health deals in Lexington SC
Affordable Medical USA
1538 Sunset Boulevard, West Columbia, SC, 29169
803-926-1493
Affordable Medical Equipment is a renowned company, which deals with various kinds of medical equipments for patients who need them. The company sells and rents medical equipments like power wheelchairs, rolling walkers, daily living aids, ...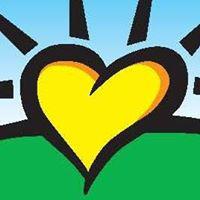 Daybreak Adult Care Services Inc
Special Offer: Call Today
123 Library Hill Ln Ste A, Lexington, SC, 29072
803-356-4451
DayBreak Adult Care Services, Inc is a locally owned company providing quality, affordable adult sitting, companionship and non medical services in the Midlands and Upstate areas. Services are provided not only in the home, but also in nursing ...
Integrated Health Center, P.C.
128 Leisure Ln., Columbia, SC, 29210
803-392-4087
Our healthcare professionals go the extra mile to minimize or bring relief for your neck pain, whether due to stress, an accident injury or because of TMJ problems. If you are currently dealing with headaches, our manual adjustment therapy may ...
Louthian Law Firm, P.A.
1116 Blanding Street Suite 3A, Columbia, SC, 29201
803-454-1200
Louthian Law Firm, P.A. is a family-run law firm with deep roots in South Carolina. Our personal injury lawyers have served Columbia and all of South Carolina for over half a century. Our role as injury lawyers is to take away your worries about ...
Tiffani Joseph | Exclusive Realty
9563 Two Notch Rd Suite B, Other, 29223
803-238-4415
I would like to share a bit of my Family, Life & Experience with you. I believe it is important to know who you are dealing with. I have been married for 17 years to my husband Iley Joseph. We have 3 beautiful kids who are full of energy. Our ...
American Income Life: Kyle Johnson
810 Dutch Square Blvd Suite 115, Other, 29210
803-602-3998
About Kyle Johnson & London Nelson Kyle Johnson Before State General Agent Kyle Johnson was at American Income Life he worked in construction and the health insurance industry. In 2010, Kyle was personally recruited by a friend and was ...