Lazarus Investigative Services & Security Concepts
33 North Ocoee Street, Cleveland, 37311
423-584-6506
Power Up for Your Criminal Defense Consult a Cleveland, Knoxville and Chattanooga, Tennessee private investigator Are you a criminal defense attorney? Do you want to dig a little deeper into your client's case? Lazarus Investigative Service ...
Grettagraphy
400 Johnstone Rd, Cleveland, 27013
704-440-6444
Grettagraphy is a locally owned and operated photography company serving Cleveland, NC and surrounding areas. Grettagraphy is a wedding photographer from Cleveland, NC servicing weddings throughout the local area, including Statesville, Cleveland, ...
Golden Locksmith Services
11737 Statesville Blvd 583D, Cleveland, 27013
704-901-8024
Golden Locksmith Services has been servicing since 1991. It continues to provide the best Locksmith Services and products to help keep people safe and secure in Cleveland, NC . From Doors to Cars and from Home Safe installation to simple Key ...
Weber's Paint & Body
Special Offer: Specializing in Body & Collision Repairs
626 Triplett Rd, Y, Cleveland, 27013
704-528-5220
Trash Unlimited
169 Cotton Wood Rd, Cleveland, 27013
704-528-3191
Since it's inception in 1993, Trash Unlimited has been serving Iredell County with reliable weekly trash pickup that consumers value. After starting with only a pickup with some side planks, Trash Unlimited has grown to be one of Iredell County's ...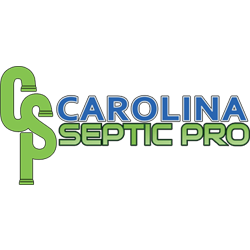 NAPA Auto Parts - Community Auto Parts - Closed
11260 Statesville Blvd, Cleveland, 27013
704-278-4051
NAPA Know How. More than 85 years ago, the National Automotive Parts Association (NAPA) was created to meet America's growing need for an effective auto parts distribution system. Today, 91% of do-it-yourself customers recognize the NAPA brand name.
SirVent Chimney and Venting Service
139 Brawley Rd, Cleveland,
704-621-9373
Here at SirVent Chimney & Venting Service, we work hard to offer our neighbors in the greater Lake Norman, North Carolina area reliable, comprehensive chimney care. We know that when you hire us to come to your home, you're trusting us to ...
Torres Landscapes
Rowan County, Cleveland, 27013
980-722-1183
Torres Landscapes was founded by Demetrio Torres. We have over 15 years of experience in landscaping. Torres Landscapes is family-owned and operated right here in Cleveland, NC. Since our company opened its doors, we have treated every customer ...
Simplicity Doors
460 Bud Foster Road, Cleveland, 27013
704-278-8514
If your Cleveland, NC Garage Doors are in need of repairs or replacement, the only place to call is Simplicity Doors. Our team will ensure that all your door issues are quickly resolved.
Matlock's Used Cars & Parts Inc
16055 Cool Springs Rd, Cleveland, 27013
704-278-2258
At Matlock's Used Parts we understand that you want the best used auto parts at the best prices anywhere and from a local auto salvage yard that will provided you with the highest quality customer service. For over 67 years Matlock's has been ...
Third Creek Dentistry
11707 Statesville Blvd., Cleveland, 27013
704-859-5032
When you are in need of top Cleveland, NC Dentists, call Kenneth J Rasbornik DMD. We provide a variety of services from simple cleaning to more intensive dental work.
King Squeegee
1251 Ostwalt Amity Rd., Cleveland, 27013
704-799-9274
King Squeegee provides professional residential window cleaning services to homeowners throughout the Lake Norman and North Charlotte area.