Galveston, TX Boating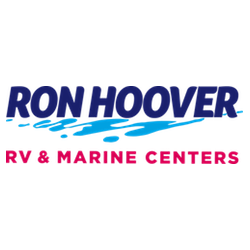 Ron Hoover RV & Marine of Galveston
8126 Broadway St., Galveston, 77554
409-935-7101
Kayak Rack
PO Box 16228, Texas, 77552
888-520-1904
I am an avid boater and sailor who was searching the web for a sailboat mounted kayak rack. My design improvements included the clevis pin removable armature, and the bronze oil embedded flange bearings that pivot nicely on the existing stanchion.
Galveston Party Boats - Galveston Fishing Guides - Saltwater Fishing
Harborside Dr, Galveston, TX 77550, Galveston, 78232
713-489-1191
Galveston Party Boats is a famous versatile charter company in Galveston City. We offer a full service offshore, deep sea and bay fishing charter and guides service. We also offer Daily trips for all sizes and venues/ Our Services: Fishing ...
Topp Dogg Fishing Guides
9301 Broadway St, Galveston, 77554
832-606-0844
We provide private guided fishing trips and charters for Galveston Bay Texas.
Williams Party Boats Inc.
Wharf Road, Galveston, 77550
409-762-8808
Want to go deep sea fishing this year in Galveston, Texas? Welcome to Williams Party Boats,Inc., and the 2016 saltwater charter fishing season. We are the obvious choice when it comes to deep sea fishing in Galveston. Our two Galveston Charter ...
Salty Soul Fishing Guide Service
715 N Holiday Dr, Galveston, 77550
281-221-3461
Call (281) 221-3461 for fantastic Galveston Fishing Guide service. Our Galveston fishing charters service has been catching the big ones for over 40 years. Visit our website for more details.
Just Cast Charters
715 N Holiday Dr., Galveston, 77550
409-209-7999
Just Cast Charters is your all inclusive charter service on sunny Galveston Island, Texas! We provide everything you need and do everything for your trip; you Just Cast! Our captain will cater your trip to your needs and desires, whether you want ...
Paparda Rey Fishing Charters
Special Offer: Call Today
715 N Holiday Drive, Galveston, 77550
713-295-0208