Freeport, PA Contractors
Freeport HVAC
1186 Butler Rd, Freeport, 16229
724-905-6161
Here at Freeport HVAC we are a complete heating, ventilation and air conditioning (HVAC) company that has been in business for many years. We have been recognized since day one for providing outstanding services at very affordable prices. Excellent ...
Freeport Mechanical
109 Spohn Rd, Freeport, 16229
724-553-4331
Freeport Mechanical offers the heating and air conditioning services you need to save big bucks and keep your home or business comfortable all year long. From installations to routine maintenance and repairs, our HVAC contractor in Freeport, ...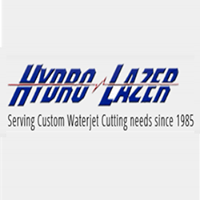 Freeport Monumental Works
Special Offer: Call Today !
344 2nd St, Freeport, 16229
724-295-2320
Liperote Kitchen & Bath
399a Ford City Rd., Freeport, 16229
724-295-5567
Leri J Construction
250 Boyd Rd., Freeport, 16229
724-295-9454
Allwood Construction
116 Todd Rd., Freeport, 16229
724-525-0687
Schreckengost Robert K Contr
108 Kissick Ln., Freeport, 16229
724-295-3223
Country Side Construction
521 Franklin St., Freeport, 16229
724-295-5459
Liperote Kitchens
399 Ford City Rd., Freeport, 16229
724-295-5567
Thompsons Old Fashioned Remodeling
123 Vandyke Rd., Freeport, 16229
724-295-3327
Celesti Remodeling
178 Horseshoe Dr., Freeport, 16229
724-294-2424