Fairfax, VA Beauty Salons and Services
Nordine Salon & Day Spa - Mosaic
2905 District Ave, #175, Fairfax, 22031
703-942-8355
Our approach to a beautiful you begins with a unique combination of Ancient and Modern world sensibilities. Our modern Mediterranean-influenced designs supply the renewing elements of earth, sea and lightness applied to the Western world's sense of ...
Metamorphosis Hair Extension ,Weaving and Human Hair Supply Salon
10195 Main Street suite R., Fairfax, 22031
703-691-0219
Metamorphosis is Home for Hair Weaving and Human Hair Extension Store and Salon.The best place and Covers Fairfax,Chantilly ,Mclean,Vienna,FallsChurch,Leesburg and Herndon Area. ...
Bravadas Wig Store Fairfax DC
11213 Lee Highway, Suite K, Fairfax, 22030
703-352-4247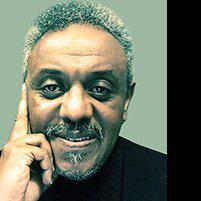 Zinnia Aesthetics And Anti-Aging Clinic: Anteneh Roba, MD
9862 Main Street Suite A, Fairfax, 22031
703-291-8392
Metamorphosis
10805 Main Street Suite 500, Fairfax, 22030
571-228-6627
Metamorphosis is a locally owned Hair Removal Company specializing in electrolysis, permanent hair removal, hair removal, lip, chin, facial, back and body hair removal servicing Fairfax, Arlington, Alexandria, Falls Church, Great Falls, Burke, ...