Fairfax, VA Alternative and Non-traditional Medicine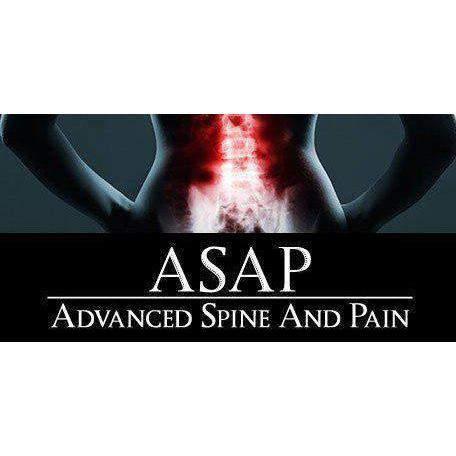 Advanced Spine and Pain
11230 Waples Mill Road Suite 114C, Fairfax, 22030
703-522-2727
Dr. Muhammad Siddiqui
8503 Arlington Blvd. # 400, Fairfax, 22031
703-280-5390
Virginia Surgery Associates
3620 Joseph Siewick Drive Suite 406, Fairfax, 22033
703-359-8640
Virginia Surgery Associates was founded by Russell P. Seneca, MD, FACS, FCM in 1978. Since that time VSA's General Surgeons have provided State of the Art surgical care for our patients with offices located in Annandale, Fairfax, Leesburg, ...
Elliott Armstrong,DC
8301 Arlington Boulevard Suite 100, Fairfax, 22031
703-291-0478
Dr. Armstrong is a Chiropractic physician licensed by the Virginia State Board of Medicine. He has been practicing since 2003. His love of science and desire to help others led him to earn his degree in human biology from East Carolina University ...
Clinical Psychology Service
11130 Fairfax Blvd, Fairfax, 22030
703-691-1326
We are a full-service private psychology practice staffed with dedicated professional Clinical Psychologists. Our goal at Clinical Psychology Servcies is to provide the highest quality psychological care to our community every day. Each of our ...
Caring Hands Matter
10560 Main Street Suite #PS90, Fairfax, 22030
703-457-1744
Caring Hands Matter is a Fairfax home care agency serving all of Northern VA and the surrounding DC metropolitan area. We offer high quality caregiving to your loved ones and excellence in service. We live our mission values of professionalism, ...
Healing Boutiques
8408 Arlington Blvd Suite 103, Fairfax, 22031
703-208-7352
Healing Boutiques Dr. Thang Do, DC is able to address weight loss issues, induce relaxation, optimize athletic potential, relieve acute chronic pain and provide many other services like below: • Laser Lipo Contouring- No surgery, no pain, no ...
Jennifer Johnson
Special Offer: Free Quiz For Ready To Quit Smokers.
10509 Braddock Rd Ste D, Fairfax, 22032
703-323-0690