Fairfax, VA Pets
Tango Animal Hospital
11213 Lee Highway, Fairfax, 22030
703-877-0701
The state-of-the-art facilities at the Tango Animal Hospital in Fairfax, VA, along with Dr. Juan Castro and the caring staff, help ensure that your pet gets the best treatment possible. We have state of the art in-house laboratory equipment, a ...
Pender Emergency Centre
4001 Legato Road, Fairfax, 22033
703-591-3304
24 hours a day, seven days a week, 365 days a year: The Emergency Centre at Pender offers round-the-clock emergency veterinary services and never closes its doors to your pets when they need urgent medical care. Our onsite pet hospital is outfitted ...
EZ Vet Veterinary Clinic-Fairfax
10054 Lee Highway, Fairfax, 22030
703-488-8995
At EZ Vet, we strive to make pet care easy so that all pets get the quality healthcare they deserve at the convenience of our " One-Stop Shop". EZ Vet veterinary clinic provides easy access to affordable, convenient and quality ...
Dog Trainers Fairfax
old lee hwy, Fairfax, 22030
888-413-0896
Off Leash K9 Training has offleash dog trainers in Fairfax. We are dog training experts who train dogs to be themselves.
CVCA Fairfax
8500 Arlington Blvd., Fairfax, 22031
571-348-3888
Mission - To establish a foundation for continued growth guided by our core values while advancing the level of cardiac care in veterinary medicine. Values Compassion - We respect and value each other, our clients, our patients, and our ...
Horse Training Questions
4008 Stringfellow Rd, Fairfax, VA , Fairfax, 22033
703-266-1383
Horse Training Questions is an organization designed to offer information to horse professionals concerning training and nutrition.
Pet Lovers Animal
10696 Lee Highway, Fairfax, 22030
703-691-2873
Full Service of Veterinary Care and Holistic Medicine *Comprehensive Exam *Dental Prophylaxis *Deworming *Digital X-rays *Fecal Exams *Heartworm/Lyme/Ehrlichia Test *In House Blood Work *International & Interstate Health Certificates *Spay ...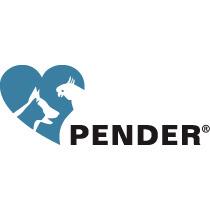 Pender Vet Animal Hospital
Special Offer: Call Today
4001 Legato Rd., Fairfax, 22033
703-591-3304
Red Dog Spa & Boutique
12158 Fairfax Towne Center, Fairfax, 22033
703-865-6643
We're Red Dog Spa—a unique store where you'll find healthful food and treats, fun toys, home gifts, a cage-free pet grooming salon and luxury pet goods to reward and indulge your best friend, protector and confidant. Heck, we even offer ...