Fairfax, VA Beauty & Spas
CareLife Medical & Style
2826 Old Lee Highway Suite 250, Fairfax, 22031
703-854-1298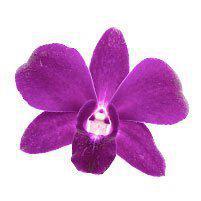 Fairfax OB-GYN Associates, LLC
3650 Joseph Siewick Dr. Suite 203, Fairfax, 22033
703-391-1500
Sweet Bunny Daycare, LLC
., Fairfax, 22030
703-622-9127
Description: Sweet Bunny Daycare, LLC is located in Fairfax, VA and has been servicing all of Fairfax and the surrounding areas for many years. We specialize in Home Daycare, Daycare Services, Infant Care, Preschool, After School Care, and Before ...

Massage Therapy & Spa
8558 Lee Highway #E, Fairfax, 22031
703-205-2999
Massage Therapy & Spa provides a variety of massages. The more popular massages are our thai and couples massages. Cupping has helped a lot of our clients relax as well as our hot stone massages. Our deep tissue and sports massages really help ...
Massage Green Spa
3950 University Dr, #105, Fairfax, 22030
703-659-8330
At Massage Green Spa, we guarantee that every visit to our vast network of national spa locations will not only work within your schedule and budget, but we ensure that each of your experiences will deliver a soothing and relaxing result that will ...
Sawatdee Thai Yoga
2665 Prosperity Ave Unit R-2, Fairfax, 22031
571-335-8424
Body Massage Thai yoga massage Deep tissue Hot stone Foot Refexology
Springwater Spa
3915 Old Lee Highway Suite 21 A, Fairfax, 22030
703-385-6800
Your skin helps to protect your immune system. At springwater spa, proper skincare goes beyond the pursuit of beauty. Having healthy, vibrant skin is a vital component of an overall wellness program that requires dedicated attention. At springwater ...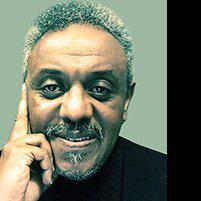 Zinnia Aesthetics And Anti-Aging Clinic: Anteneh Roba, MD
9862 Main Street Suite A, Fairfax, 22031
703-291-8392
GKOCOSMETICS & MEDSPA
3022 Javier Road, Fairfax, 22031
703-349-0922
Our goal at Gkocosmetics & MedSpa is to help you accomplish ageless beauty, turn heads, and most of all, feel the best while you look your best. My team has spent countless hours researching skin development and finding new natural products to ...
Isola Di Pace - Massage and Spa
10396 Willard Way, Fairfax, 22030
571-308-3396
Have you ever gone to get a massage at a high-end spa and just felt like you didn't belong? You belong here! At isola di pace, we want you to relax.So relax, come get a massage, take an infant massage class, take an exercise class for you and your ...
Little Shoppe Of Restoration
4015 Chain Bridge Road, Suite 35, Fairfax, 22030
703-934-1692
Contact Little Shoppe Of Restoration today in Fairfax, VA, at (844) 257-3861 and reserve your massage appointment.
Althea Medspa and Laser Center
2810 Dorr Ave. Suite P, Fairfax, 22031
703-652-2553
Althea is a common flower known both for its exquisite beauty and for its healing properties. It has been used for centuries in tea to treat intestinal ailments and in compresses to treat wounds. It is thus a fitting symbol for our medical ...