Sandy Springs, GA Massage Therapy
Sandy Springs Massages
227 Sandy Springs Pl Ste D-304, Sandy Springs, 30328
770-626-7112
Life takes a lot out of you. We invite you to rejuvenate your body with a massage! Our licensed massage therapists help to relax and unwind your muscles so that your body can take it's long needed break!
Live Life Pain Free
8737 Dunwoody Place #4, Sandy Springs, 30350
404-295-7040
Denise Leslie And Her Associates Specialize In Medical, Sports, Senior Care, And Energy Massage Healing Modalities. Maintaining healthy spinal curves is extremely important. Any postural deviation from ideal structure may potentially cause ...
Hand and Stone Massage and Facial Spa
5610 Roswell Rd NE Suite D-120, Sandy Springs, 30342
404-523-7800
Kaizen Healthcare
855 Mt. Vernon HWY NE #100, Sandy Springs, 30328
770-206-8583
First Choice Accident & Injury Care
110 Johnson Ferry Rd, Sandy Springs, 30328
678-925-5485
"You Pay Nothing! We Bill The At-Fault Insurance Company." No Medicaid or Medicare program accepted. We Specialize In Recent Auto Accidents--less than 45 days old. A) Auto Accident Injuries (Rear-ended, T-Boned, Front-end ...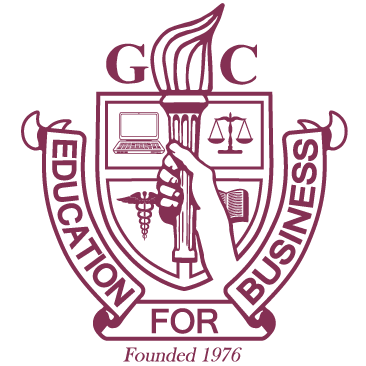 Gwinnett College - Sandy Springs
Special Offer: Call Today!
6690 Roswell Road NE, Suite 2200, Sandy Springs, 30328
770-457-2021
Products and Services
LaVida Massage of Sandy Springs
5944 Roswell Rd., Sandy Springs, 30328
404-236-7291
LaVida Massage of Sandy Springs is a unique massage center focused on health, education and you. LaVida Massage therapists are professionals who have been uniquely selected for their expertise in both the science and art of massage. The ease of ...
Kahn Family Chiropractic
220 Sandy Springs Circle Suite 157A, Sandy Springs, 30328
678-667-1981
For well over a century, millions of people have used chiropractors to help them with various problems, for example neck pain, back pain, headaches etc. As a very conservative treatment, we have great success in treating people with these ailments ...
Face Forward Permanent Cosmetics
227 Sandy Springs Pl., #422 Suite 105 Located inside of My Salon Suite, Sandy Springs, 30328
770-990-7354
We provide natural looking permanent cosmetics to enhance and restore your beauty!
Dr. Levinson, Chiropractor- Sandy Springs
5457 Roswell Road, NE Suite 102, Sandy Springs, 30342
404-257-0404
Dr. Helene Levinson, Chiropractor in Sandy Springs, specializes in back pain, accident and injury pain relief. Dr. Levinson and her staff are experts in the latest chiropractic treatments & technologies...With over 25 years of experience ...
Cross Chiropractic Center
1140 Hammond Dr G7100, Sandy Springs, 30328
404-303-0266
Are you frustrated with daily pain and no forms of treatment have been able to provide relief? At our pain management clinic we offer a treatment plan that can provide a non-surgical solution to back pain caused by disc degeneration and help you ...
Atlanta Total Wellness
855 Mt Vernon Hwy NE Suite 100, Sandy Springs, 30328
770-394-1336
Atlanta Total Wellness is a state-of-the-art medical and wellness center serving Atlanta and the surrounding areas. We specialize in catering to difficult neck and back problems involving herniated or bulging discs & sciatica by offering an ...