Johns Creek, GA Chiropractors
100% Chiropractic - Johns Creek
11030 Medlock Bridge Rd #230, Johns Creek, 30097
678-694-1113
Active Care Atlanta
6290 Abbotts Bridge Rd. #204, Johns Creek, 30097
770-559-4236
Active Care Atlanta specializes in Sports Injuries, Performance Care and Auto Accident Injuries. Our doctors are among the few chiropractors in Georgia that are certified in Active Release Techniques (ART®). ART® is a state-of-the-art soft tissue ...
HealthSource of Johns Creek
11180 State Bridge Rd Unit 501, Johns Creek, 30022
770-927-4023
Welcome to HealthSource of Johns Creek, GA! We want to be your family chiropractor. Our effective approach to pain relief and focus on overall wellness is safe for you (and the kids!), and will get you back to doing what you love. Whether you have ...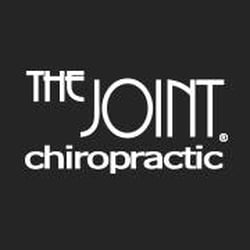 The Joint Chiropractic
3000 Old Alabama Road Suite #115-A, Alpharetta, 30022
770-824-0507
Better Spine Sports And Rehab
6630 McGinnis Ferry Rd Suite B, Johns Creek, 30097
678-473-0552
Dr. Levinson, Chiropractor Johns Creek/Alpharetta
9950 Jones Bridge Road, Johns Creek, 30022
770-754-0037
Dr. Levinson offers state-of-the-art chiropractic care utilizing the most advanced technologies, diagnostics and treatments, while maintaining a relaxing environment. We are dedicated to helping you get well as quickly and as efficiently as ...