Downingtown, PA Dentists
Ann Zoledz-Hess, DDS PC
801 W Lancaster Ave, Downingtown, 19335
610-269-3296
Ann Zoledz-Hess, DDS PC -Downingtown, Pennsylvania. Complete dental care and office. Call us at (610) 269-3296
Dr. John B Pardini orthodontist
38 E Lancaster Ave, Downingtown, 19335
610-269-8066
John Pardini Orthodontics provides traditional braces, clear braces, adult braces, children's braces, and Invisalign invisible aligners. We offer comprehensive treatment for both children and adults, from a quick tune up for Mom's crowded lower ...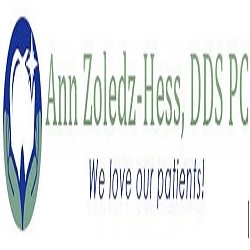 Zoledz-Hess Ann DDS
801 W Lancaster Ave, Downingtown, 19335
610-269-3296
Smedley Orthodontics Limited
797 E Lancaster Ave, Ste 4, Downingtown, 19335
610-269-6065
Welcome to Smedley Orthodontics Limited. We take great pride in the beautiful and handsome smiles that we help create. Dr. Larry Smedley started practicing Orthodontics in Downingtown and West Chester in 1975. He envisioned orthodontics in a fun ...
Downingtown Family Dentistry
257 W Uwchlan Ave #B, Downingtown, 19335
610-269-1414
Family and cosmetic dentistry with an emphasis on individualized, comprehensive care. Welcome to Downingtown Family Dentistry! After providing 30 years of excellent service to the Downingtown Community, Dr. Keith L. Sharkan is retiring. He has ...
Charles A Messa DDS
72 W Lancaster Ave, Downingtown, 19335
610-269-7000
Charles A. Messa Jr. DDS offers teeth cleaning, whitening, dental implants and maintain the health of your teeth. We are gentle and compassionate to give you the best options for your dental issues. We also provide restorative and cosmetic work. ...