Deer Park, NY Printing Services
King Graphics & Printing
1007 Grand Blvd, Deer Park, 11729
631-242-5464
Finding a low-cost graphic design service for your apparel or marketing needs can be difficult. From custom T-shirts and embroidery to screen printing and vehicle wraps, King Graphics Printing in Deer Park, NY, offers complete graphic design ...
Whimsy B. Paperie
100 East Jefryn Blvd, Deerpark, 11729
631-403-7787
Whimsy B. Paperie is a full service boutique design studio serving New York and worldwide, established in 2012. We create and design bespoke wedding invitations - meaning we give you the opportunity to create a complete custom stationery ...
Sign Central Wraps
14 Burt Dr, Deer Park, 11729
631-586-5871
Sign Central Wraps specializes in the design, printing, and installation of digitally printed vinyl wraps. Contact us in Deer Park, NY.
Impress Digital Technologies
25 W Jefryn Blvd, #B1, Deer Park, 11729
631-542-2982
Take advantage of the power of print marketing with Impress Digital Technologies in Deer Park, NY. Contact us now to make use of our services.
GoDesigny
495 Old Country Road, Deer Park, 11729
184-460-86088
Call us at 844.608.6088 for getting complete Printing Services in New York. GoDesigny provides custom Banner printing services based on your requirement.
Minuteman Press
1917 Deer Park Avenue, Deer Park, 11729
631-865-1847
Minuteman Press of Deer Park is your local printing and copying center. We are locally based in Deer Park and service the local surrounding communities. We specialize in full color printing and copying services as well as graphic design and ...
Island Print Center of NY
770 Grand Blvd #03, Deer Park, 11729
631-243-2772
Island Print Center is the only printer you will ever need. Providing digital and offset printing all phases of bindery - envelopes, letterheads, business forms, business cards, labels and much more.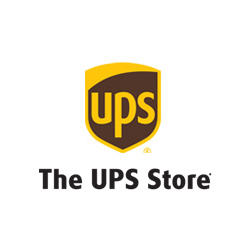 Sky Color Printing
87 N Industry CT. I, Deer Park, 11729
631-242-3745
Shk Color Printing
87 N Industry CT., Deer Park, 11729
631-392-0518
Challenge Graphics Services
22 Connor Ln., Deer Park, 11729
631-586-0171