Columbia, TN Veterinarians
Eastside Animal Hospital
236 E James Campbell Blvd, Columbia, 38401
931-381-1888
"Eastside Animal Hospital Offers Medication, Surgery, Boarding & Grooming. Appointments Are Preferred!"
Main Street Animal
1011 South Main Street, Columbia, 38401
931-548-1746
Our Mission: We respect the human - pet bond and its relationship to family. We pledge to educate our clients with all aspects of health and preventative care. We promise to provide exceptional care for each pet and unsurpassed customer ...
Veterinary Wellness
1412 Trotwood Ave Suite 18, Columbia, 38401
931-548-2523
We offer canine rehabilitation! Call us today! We offer a low cost alternative for getting your pets spayed and neutered. Run by the same people that brought you the Animal Emergency Clinic of Maury County, we have been performing low cost spay ...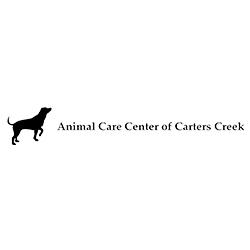 Animal Care Center of Carters Creek
2690 Spring Meade Blvd, Columbia, 38401
931-489-9333