Clarksville, TN Physical Therapy and Rehabilitation
Dr. William H. DeVries, M.D.
141 Hillcrest Dr, Clarksville, 37043
931-552-4340
BIOGRAPHY Dr. DeVries earned his Degree in Medicine at George Washington University in 1989 after receiving an undergraduate Bachelor's Degree from Drew University. He completed an internship at Walter Reed Army Medical Center in 1990 and a ...
Dogwood Bend Senior Living
160 Hillcrest Dr, Clarksville, 37043
931-444-5614
Concentra Physical Therapy-Permanently Closed
2485 Ft Campbell Boulevard # 104, Clarksville, 37042
931-241-4391
Concentra provides occupational health services to employees, which includes injury care, physical therapy, drug testing, physical exams, urgent care and preventive wellness programs.
Select Physical Therapy - CLOSED
331 Landrum Place, Clarksville, 37043
931-552-0796
At Select Physical Therapy, our experienced clinical team will design an individualized plan of care that aligns with your specific goals in mind. Through experience, advanced clinical training and clear communication with our patients, our therapy ...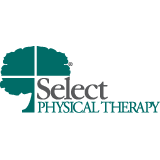 Select Physical Therapy
980 Professional Park Drive Suite D, Clarksville, 37040
931-221-9967