Citrus Heights, CA Cosmetics & Beauty Supply
SEPHORA inside JCPenney
6100 Sunrise Blvd, Citrus Heights, 95610-69
916-726-8811
Come in and share the beauty. At Sephora, you can enjoy a shopping experience where all are welcome and what makes you unique is celebrated. Check out fan-favorite brands like FENTY BEAUTY by Rihanna, Drunk Elephant, Tatcha, and affordable picks ...
Kohl's
6135 San Juan Ave, Citrus Heights, 95610
916-721-0777
Kohl's department stores are stocked with everything you need for yourself and your home – apparel for women, kids and men, plus home products like small electrics, luggage and more. At Kohl's department stores, we offer not only the best ...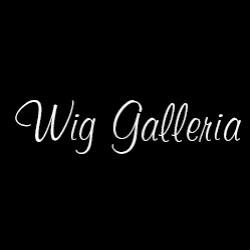 Wig Galleria
6400 Sunrise Blvd. Ste C, Citrus Heights, 95610
916-722-1813
Longs Drug Stores
8116 Glen Creek Way., Citrus Heights, 95610
916-726-4937
Cjs Hair Studio
7700 Sunrise Blvd., Citrus Heights, 95610
916-725-5034
Cosmoprof Tree & Yard Care
6190 Sunrise Mall., Citrus Heights, 95610
916-727-5320
Bath & Body Works
6101 Sunrise Blvd., Citrus Heights, 95610
916-728-7188
Victoria's Secret
6041 Sunrise Blvd., Citrus Heights, 95610
916-962-1968
Creative Touch
6062 Sunrise Mall Bldg Kiosk., Citrus Heights, 95610
916-966-3063
Grand Salon
5489 Sunrise Blvd., Citrus Heights, 95610
916-966-4567
The Beauty Business Salon
6432 C Tupelo Dr., Citrus Heights, 95621
916-721-6797
The Beauty Business
6423 C Tupelo Dr. 1, Citrus Heights, 95610
916-723-7510
Rite Aid
6422 Tupelo Dr., Citrus Heights, 95621
916-726-8409
Bekahs Naturals Global Herbs & Essences
7032 Pebblebrook Way., Citrus Heights, 95621
916-721-6560
Longs Drug Stores
6470 Woodhills Way., Citrus Heights, 95621
916-987-0256