Chicopee, MA Advertising and Design Services
Sentry Uniform
803 James St, Chicopee, 01020
413-591-4172
Sentry Uniform is one of the largest suppliers of law enforcement uniforms and equipment in the Northeast. This is because of the large inventory and a complete sewing department to get the job done correctly and fast! Sentry Uniform offers ...
Lucky Design & Media
165 Front St, Chicopee, 01013
413-592-6800
Horseshoes and Hand Grenades Tattoo
6 Center Street, Chicopee, 01013
413-331-0636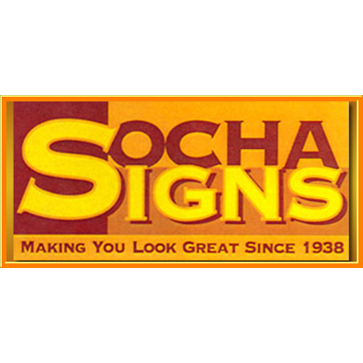 Socha Signs
Special Offer: Let Us Serve Your Sign Needs !
8 Broadway Ct, Chicopee, 01020
413-592-3227
Sign Tech
361 Chicopee St, Chicopee, 01013
413-594-8886
New England Signs Inc
628 Center St # 3, Chicopee, 01013
413-594-2131
Glimmerglass Productions
44 Beaudry Ave, Chicopee, 01020
413-533-0087
Lshd Advertising, Inc
1974 Westover Rd, Chicopee, 01022
413-593-1114
Westwood Advertising Assoc
510 Front St, Chicopee, 01013
413-592-0041
Access To Media, LLC
432 Front Street, Chicopee, 01013
413-206-0712
Access To Media
432 Front St, Chicopee, 01013
866-612-0034
Jasin Advg Associates
204 School St, Chicopee, 01013
413-592-1669
Fijal Design And Illustration
121 Carriage Rd, Chicopee, 01013
413-532-7334