Warminster, PA Printing Services
NBG Screen Print Supply
1520-H Campus Drive, Warminster, 18974
267-387-6225
NBG is a worldwide provider of quality products and chemicals for screen printing, paint and coating industries, and building cleaning and restoration. For over 25 years, we've been developing and refining chemical and environmental technologies to ...
Office Concepts Inc
497 York Rd, Warminster, 18974
215-956-0920
In today's digital environment, document imaging is a must. It's also crucial to maintain your digital imaging devices. Allow the friendly and knowledgeable experts from Office Concepts Inc. in Warminster, Pennsylvania, to provide you with ...
Philly Screen Printing
301 Oaktree Court, Warminster, 18974
267-803-6936
Legal Communications Group
905 Lenmar Dr., Blue Bell, 19422-20
215-364-8828
Leading Advertising Agency for Personal Injury Law Firms Top Lawyer TV Commercials If you are not already the most sought after firm in your market, then we'll help you get there. Legal Communications Group offers high-impact law firm marketing ...
Boggs Printing
216 - 218 N York Rd, Hatboro, 19040
215-675-1203
We have high standards, and our goal is to sell the highest-quality printed products we possibly can. We define quality by evaluating the finest papers, purchasing earth-friendly inks and consumable products, hiring talented employees, and building ...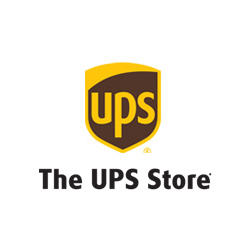 Transcontinental Printing
1044 Pulinski Rd., Warminster, 18974
215-672-6900
Atomic
535 York Rd., Warminster, 18974
215-443-0750
AMERICAN SPEEDY PRINTING CENTERS
535 York Rd. 215, Warminster, 18974
215-443-0810
Sir Speedy Printing
445 York Road., Warminster, 18974
215-443-7773