Scottsdale, AZ Assisted Living Facilities
East Shea Assisted Living
12705 E Sahuaro Dr, Scottsdale, 85259
480-621-8423
East Shea Assisted Living is a senior care facility located in the beautiful area of East Scottsdale and Fountain Hills, Arizona, with accommodations, including private bathrooms, for 10 residents. This beautiful, 5,000 square foot home employs ...
BLUE LAKES Assisted Living
9815 N. 96th PL., Scottsdale, 85258
480-361-0031
Our exquisite care home is conveniently situated in a quiet cul-de-sac, close to HonorHealth Scottsdale Shea Medical Center, big retail stores and various places of business. We are a family operated business, fully licensed by Arizona Health ...
Lilytoday Senior Living Representatives
6991 E. Camelback RD D300, Scottsdale, 85251
480-600-7950
We provide personalized assessments of your senior living needs, quality of life referrals and senior housing options-Assisted Living, Independent Living, Nursing Homes, Memory Care. "Living for tomorrow"
VIP Paradise Care
12650 East Cochise Drive, Scottsdale, 85259
602-363-3119
VIP Paradise Care is a luxury assisted living oasis located in beautiful Scottsdale, Arizona. This exclusive, custom-built estate is designed to accommodate only 10 residents, all of whom enjoy the comforts of home along with the amenities of a ...
Assisting Hands Home Care Scottsdale
10789 North 90th Street #102, Scottsdale, 85260
480-767-3246
Our trained dependable caregivers and personal assistants can help overcome those challenges, and make home an even better place to be. We include everything from companionship, meal preparation, medication reminders, shopping and errands, light ...
Scottsdale Village Square
2620 North 68th Street, Scottsdale, 85257
480-946-6571
As a privately owned and operated senior living community with a history of more than 35 years, Scottsdale Village Square is Arizona's choice for senior care. Located in a peaceful residential setting, our community provides individually ...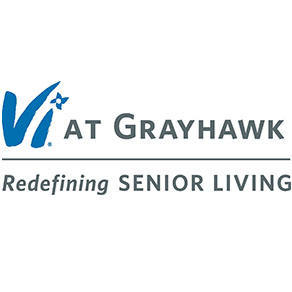 Vi at Grayhawk
7501 East Thompson Peak Parkway, Scottsdale, 85255
888-676-8171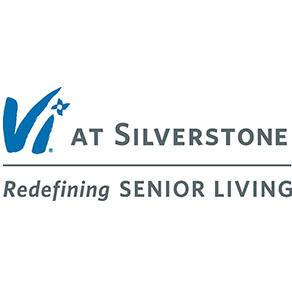 Vi at Silverstone
23005 North 74th Street, Scottsdale, 85255
888-842-3780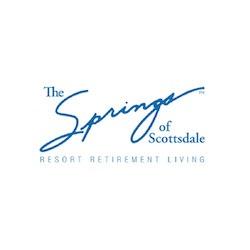 The Springs of Scottsdale
Special Offer: Call Today
3212 N Miller Rd, Scottsdale, 85251
480-941-9026