Santa Clarita, CA Hospitals and Medical Centers
Global Life Rejuvenation
23206 Lyons Ave #105, Newhall, 91321
661-430-9062
Let the experts at Global Life Rejuvenation help you with your hormone therapy. Our team in Newhall, CA, can also assist you with losing weight and more.
Valencia Medical Center And Urgent Care
24159 Magic Mountain Pkwy, Valencia, 91355
661-214-8202
The doctors and staff at Valencia Medical Center & Urgent Care, located in Valencia, California provide expert medical care and services to patients of all ages. The available services range from general primary care, vaccinations, family ...
Saugus Dental
28212 Kelly Johnson Parkway Suite 240, Valencia, 91355
661-296-7070
MAS Pharma
28446 Constellation Road, Valencia, 91355
800-768-3518
MAS Pharma is an emerging healthcare company committed to develop innovative medicines and advanced delivery systems. Our mission is to help people improve their overall quality of life. We are consistently enriching our portfolios and currently ...
Valencia Allergy & Asthma Center
23838 Valencia Blvd Ste 275, Valencia, 91355
661-259-6996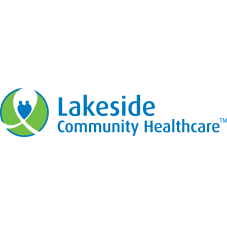 Dr. Calvin Hung MD
24355 Lyons Ave Ste 210, Santa Clarita, 91321
661-222-9381
Valencia Dermatology
23861 McBean Parkway E21, Valencia, 91355
661-284-2600
We offer a variety of services including medical dermatology, skin cancer treatment, cosmetic procedures and plastic surgery. Dermatology services address both the health and the aesthetics of skin, depending on the area of concern. A wide variety ...
CosmoEnergy
21050 Centre Pointe Parkway, Santa Clarita, 91350
661-755-6341
CosmoEnergy is a form of energy work with office appointments and distant remote healing. We identify and correct imbalances that cause emotional, physical and mental problems. It's a system to heal a body and subconscious mind, release emotional ...