Salem, MA Furniture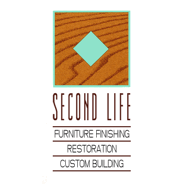 Second Life
Special Offer: Call Today
45 Congress St. Ste 4156, Salem, 01970
978-594-5452
Boat Tops & More Inc
3399 Hawthorne Ave NE, Salem, 97301
503-375-9105
Commercial Seat Cover
1308 Commercial St NE, Salem, 97301
503-363-8411
Pier 1 - Closed
803 Lancaster Dr NE, Salem, 97301-29
503-581-7437
At Pier 1, our mission is to inspire the home designer in all of us. Through our on-trend collections, one-of-a-kind pieces and knowledgeable sales associates, we spark creativity and offer up a world of decor possibilities—so you can enjoy a ...
Pelletier & Son Furn Refinishrs
52 Howard St, Salem, 01970
978-224-8997
At Pelletier & Son Furn Refinishrs, we have experts who deals with antiques furniture refinishing and repair. Whether it is fine quality furniture, flea market find, valuable antique or new piece, all work is done by hand and customized with ...
All State Auto & Marine Upholstery
27 Porter Terrace, Beverly, 01915
978-745-8196
Select Comfort Corporation
Northshore Mall., Salem, 01970
978-531-3270
Marketplace Quilts
6 Front St., Salem, 01970
978-740-3890
Sleepys The Mattress Professionals
- Broad St., Salem, 01970
603-898-2628
Gardner Mattress
254 Canal St, Salem, 01970
978-744-1810
Directbuy Inc
422 Boston Tpke., Salem, 01970
866-922-9682
Saint Pierre & Co
21 Essex St. 3, Salem, 01970
978-745-3410
Murphys Furniture Stripping
283 Derby St., Salem, 01970
978-745-9612
Lg Cabinet Solution Inc
7 Franklin St., Salem, 01970
978-740-4444