Plymouth Meeting, PA Hospitals and Medical Centers
AristaCare at Meadow Springs
845 Germantown Pike, Plymouth Meeting, 19462
610-279-7300
We have been caring for patients for over 30 years. Whether they need sub acute rehabilitation or long term care, our nursing home provides the best environment and highest level of care. Visit us today!
Pediatric Associates Of Plymouth Inc
3031 Walton Rd Bldg C, Plymouth Meeting, 19462
610-825-3500
We look forward to your first office visit with us and we will be happy to answer any questions you may have regarding our office policies. Our purpose is to provide complete and comprehensive medical care from infancy through adolescence to 21 ...
Wittels Heidi L MD
832 Germantown Pike. 3, Plymouth Meeting, 19462
610-239-9901
Cheikin Michael I MD
832 Germantown Pike. 3, Plymouth Meeting, 19462
610-239-9901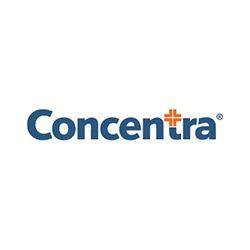 Concentra Urgent Care
850 Germantown Pike, Plymouth Meeting, 19462
610-275-3884
Anestisource
699 W Germantown Pike., Plymouth Meeting, 19462
484-530-5050
Scientific Image Centers
610 W Germantown Pike., Plymouth Meeting, 19462
610-941-4177
Concentra Medical Center
Plymouth Plz., Plymouth Meeting, 19462
610-828-9466
Meyers Charles L Doctor of Medicine
531 W Germantown Pike., Plymouth Meeting, 19462
610-828-0400
Urology Health Specialist
401 Plymouth Rd. 120, Plymouth Meeting, 19462
484-530-0203
Meadow Springs Center for Post Acute Care
845 Germantown Pike., Plymouth Meeting, 19462
610-279-3000