Pewaukee, WI Auto Repair
Lake Country Automotive Service
N47W28229 Lynndale Rd, Pewaukee, 53072
262-333-8499
If your car is giving any trouble or requires major repairs, call Lake Country Automotive Service today! Submitted by: INetAds
Silvernail Car Care
2210 Silvernail Rd., Pewaukee, 53072
262-521-2225
Silvernail Car Care in Pewaukee, WI is your one stop shop for auto/truck repair and oil change center where Waukesha, Delafield, Brookfield, Hartland, Oconomowoc and Milwaukee residents can turn to for complete car repair, maintenance, emissions, ...
Valvoline Instant Oil Change
1812 Silvernail Rd, Pewaukee, 53072
262-549-5823
Valvoline Instant Oil Change service centers are always ready to take care of your car or truck on the spot. For most of our services, you stay in your vehicle while our skilled technicians work on your vehicle. Only we have you back on the road in ...
Brzezinski Racing Products
N50W23001 Betker Drive Suite A, Pewaukee, 53072
262-246-8577
We modify cast iron cylinder heads, intake manifolds and exhaust manifolds for racing or performance applications. A large part of our work is for circle track racing applications around the United States. We supply bare or complete castings and ...
ACDelco
Serving Waukesha County., Pewaukee, 53072
800-223-3526
Brookside Motors
N47w28229 Lynndale Rd., Pewaukee, 53072
262-369-3690
Lake Country Auto Spa Inc.
2200 Silvernail Rd., Pewaukee, 53072
262-544-5900
G T Motor Sports
520 Capitol Dr., Pewaukee, 53072
262-695-4238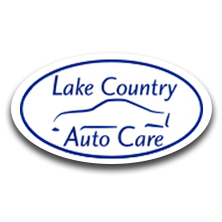 Lake Country Auto Care
449 Hickory St, Pewaukee, 53072
262-746-9200
Firestone Complete Auto Care
1910 Silvernail Rd., Pewaukee, 53072
262-544-1717
Goff's Collision Repair Centers
1235 E Wisconsin Ave., Pewaukee, 53072
262-691-2740