North Myrtle Beach, SC Travel Agencies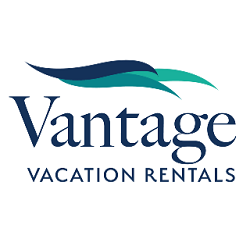 Vantage Vacation Rentals of Myrtle Beach
Special Offer: Call Today
4020 Hwy 17 S, North Myrtle Beach, 29582
888-404-3110

Condo-World
Special Offer: Call Today
300 17th Avenue South, North Myrtle Beach, 29582
800-753-4537
Coastal Association Management
Special Offer: Property Management Solutions
1016 2nd Ave N Ste 101,, North Myrtle Beach, 29582
843-663-2040
Bittner Vacation Rentals
1201 N Oak St, North Myrtle Beach, 29582
843-580-6520
Family owned Ocean front condo's in North Myrtle Beach.
High Tide Motel
510 S Ocean Blvd, North Myrtle Beach, 29582
843-280-9033
Welcome to the High Tide Motel which has been family-owned & running since 1992. Our motel offers ocean views, path to beach, AC, cable TV, free internet access, all at a great low price. We are located on the ocean drive section of North ...
Retreat Myrtle Beach
500 Main St, North Myrtle Beach, 29582
843-280-3015
If you want to have the vacation of a lifetime, heed the advice of Hershey who once said, "Come to the seashore where days are boundless and time makes very little demands." At Retreat Myrtle Beach, we realize that a vacation on the Grand ...
Elliott Realty Beach Rentals
401 Sea Mountain Highway, North Myrtle Beach, 29582
800-525-0225
Leave your North Myrtle Beach vacation planning to the experts at Elliott Beach Rentals because this family-owned company has been doing it since 1959. Our phone lines are open Mon-Sat 8:30AM to 10PM and 'til 7PM on Sundays! For generations ...