North Las Vegas, NV Pest Control
Evolve Pest Control
1504 Crystal Rainey Avenue, North Las Vegas, 89086
702-930-5660
Evolve Pest Control is here to take care of your North Las Vegas, NV Pest Control issues in a fast and safe manner. We will secure the comfort of your home, call us today.
Western Exterminator
2943 E. Alexander, North Las Vegas, 89030
702-727-2470
Residential and Commercial Pest control services tailored to fit your needs.
Agent Pest Control
3128 Jane Austin Avenue, North Las Vegas, 89031
702-763-6272
Proudly Serving: North Las Vegas, NV For great North Las Vegas, NV pest control services, call Agent Pest Control. Our trained technicians are committed to ensuring that your home is free from all pests. General Pest Control Pest ...
Bulwark Exterminating
3932 Octagon Road, North Las Vegas, 89030
702-255-6313
At Bulwark Exterminating we have the ability to get rid of your pest problems. We are a family owned company dedicated in providing the best customer service that you can find. With Bulwark Exterminating you can't go wrong. Give us a call today and ...
Pest Tech
6222 Kitamaya St, North Las Vegas, 89031
702-858-9451
As a family owned and operated regional pest control company for more than 25 years, we want to work with you, on your schedule, to solve your pest problems. This is what has helped to make Pestech a leader in insect control and pest management.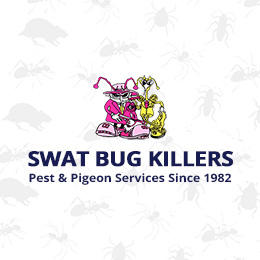 Swat Bug Killers
3520 Coleman St, Las Vegas, 89032
702-537-0241