Mooresville, NC Sporting Goods
Carolina Fishing Tackle, LLC
1158-A River Hwy, Mooresville, 28117
704-799-2912
Are you looking for a JDM fish tackle Mooresville? If so, head on over to Carolina Fishing Tackle, LLC. Here at Carolina Fishing Tackle, LLC, we are your number one source for fishing equipment around Mooresville and its surrounding areas. So come ...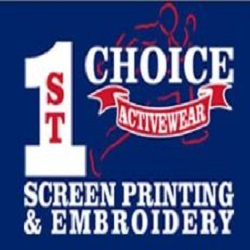 1st Choice Activewear Screen Printing & Embroidery
118 Overhill Dr Ste 101,, Mooresville, 28117
704-528-7814
SGT Knots Supply Co
619 N. Church St., Mooresville, 28115
855-727-2267
We are the manufacture and supplier of the paracord started as first online portal for finished paracord bracelets, and quickly became a leading player in the market due the huge customer support. We gain the more and more customer support due to ...
Gander Mountain
236 Norman Station Blvd, Mooresville, 28117
704-658-0822
Get the gear you need plus expert advice from the friendly staff at the Mooresville Gander Mountain. Before you travel to Lake Norman for your camping trip or a day fishing, stop by our store with your checklist and stock up on top brand-name ...
Medallion Athletic Products Inc
124 Midnight Ln., Mooresville, 28117
704-660-3000
Dick's Sporting Goods
590 River Hwy., Mooresville, 28117
704-662-9066
Play It Again Sports
162 N Main St, Mooresville, 28115
704-658-0270
Omega Sports Inc
221 Norman Station Blvd., Mooresville, 28117
704-779-3790
Sports Etc
170 Raceway Dr., Mooresville, 28117
704-663-5222
NC Softball Sales
117 E Statesville Ave., Mooresville, 28115
704-663-2134