Maitland, FL Hair Salons
Hair Maiden Salon
1630 South Orlando Avenue, Maitland, 32751
407-376-1248
WOMEN, MEN, & KIDS CUTS With a fresh cut and amazing products you will achieve the best possible identity, inside and out. CUSTOM COLOR Want to live life as a blonde, brunette, or redhead? Single Process, Ombre, Balayage, Punky, Gloss, ...
Razor Edge Barbershop
915 S Orlando Ave Ste 3, Maitland, 32751
407-775-2428
Don't hesitate to call Razor Edge Barbershop in Maitland, FL. We are committed to your satisfaction. Call us today.
Ritz Hair & Nai
666 Lake Howell Rd., Maitland, 32751
407-896-8728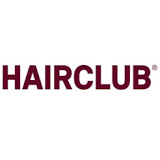 Chnstensen John
2500 Maitland Center Pkwy. 209, Maitland, 32751
407-875-0955
Transworld Hair Replacement Clinic
668 N Orlando Ave. 206, Maitland, 32751
407-647-2114
Adr Creative Hair
668 N Orlando Ave. 209, Maitland, 32751
407-599-1963
Mhr
2600 Lake Lucien Dr. 180, Maitland, 32751
407-875-2080
Tropical Hairways
500 E Horatio Ave., Maitland, 32751
407-647-5523
Hair Essentials
136 Lake Ave., Maitland, 32751
407-644-6885
Razer Sharp
15 Wymore Rd., Maitland, 32751
407-538-5302
Heads Salon Edward T
670 N Orlando Ave., Maitland, 32751
407-629-5000
Justines Hairstylists of Maitland
145 S Orlando Ave. 6, Maitland, 32751
407-644-0168