Leesburg, FL House Cleaning
Sanders Cleaning Services LLC
, Leesburg, 34748
352-255-8235
Our business is our livelihood but it is also so much more. Sanders Cleaning Services LLC was started to fill in a void in the current market and to make a business that people can place their trust in. Over the years we have never lost our ...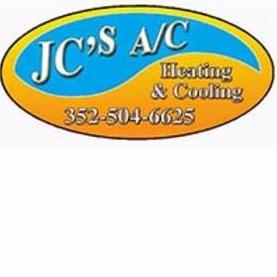 JC'S AC Heating & Air Conditioning
Special Offer: Let us be your comfort specialist!
745 S Whitney Rd,, Leesburg, 34748
352-504-6625
Stanley Steemer
3599 W Main Street, Leesburg, 34748
352-728-1668
Stanley Steemer is proud to provide professional residential and commercial cleaning services in and around Leesburg, cleaning carpet, hardwood, tile and grout, area rugs, oriental rugs, furniture, natural stone, cars, boats and RV's. We started ...
ADDISON WALL 2 WALL CLEANING LLC
906 North Chester St, Leesburg, 34748
352-255-8677
Addison Wall 2 Wall Cleaning LLC services Lake and Sumter County as well as The Villages. With 20 years experiance cleaning professionally Addison Wall 2 Wall Cleaning is exactly the team you want cleaning your house or business. We offer ...
Veterans Carpet Care, Inc.
417 Oak Hammock Lane, Leesburg, 34748
352-459-5261
Springtyme Cleaning Service LLC
1005 Lee Lane, Leesburg, 34748
352-702-0567
Our staff works hard to provide thorough and attentive Leesburg, FL Cleaning Services. At Springtyme Cleaning Service, our goal is to ensure that your home or office is cleaner than when we arrived.
Kcs Cleaning Service
2318 North Ave., Leesburg, 34748
352-365-7852
Brown Cleaning Service
1010 Beecher St., Leesburg, 34748
352-326-5196
S & S Medical Cleaning Service
28229 County Road 33., Leesburg, 34748
352-326-8152
Evelyns Cleaning Service
9705 Hickory Hollow Rd Lot 22., Leesburg, 34788
352-314-0455
R & R Cleaning Services
331 Palo Verde Dr., Leesburg, 34748
352-787-5702
Bee Saf Tee Commercial Cleaning
34306 Laralack Ave., Leesburg, 34788
352-742-1553
Johnny On The Spot Cleaning Service
11136 Pine St., Leesburg, 34788
352-742-4411