Jupiter, FL Physical Therapy and Rehabilitation
Hope's Gate
175 Toney Penna Drive Suite 201, Jupiter, 33458
844-469-4673
Hope's Gate is a Jupiter Florida Drug & Alcohol Rehabilitation Treatment Center that specializes in Drug Addiction Rehab, Drug Abuse Counseling, 12 Step Groups & Family Therapy for those suffering with addiction to Alcohol, Benzodiazepines, ...
Total Health & Wellness Chiropractic
400 Toney Penna Drive Suite F, Jupiter, 33458
561-291-8238
Our talented Jupiter, FL Chiropractor is committed to offering a variety of methods in order to ensure that the right treatment is found. Call Total Health & Wellness Chiropractic today.
Drug Treatment Centers Jupiter
601 Heritage Drive Suite 800, Jupiter, 33458
561-768-7644
Drug Treatment Centers Jupiter mission is to transform lives, giving hope and healing to those affected by alcohol or drug addiction. Our ability to achieve this has been through unwavering commitment from our expert staff, and a dedication to ...
Sport & Spinal Rehab
103 S US Highway 1 Suite B4, Jupiter, 33477
561-406-6905
Sport & Spinal Rehab provides the most advanced, non-surgical treatments whether you need to heal an injury, eliminate pain, increase function, enhance athletic performance or simply enjoy life. Integrating chiropractic care with physical ...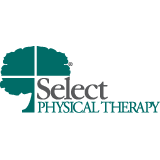 Select Physical Therapy
2151 Alternate A1A South Suite 350, Jupiter, 33477
561-743-8890
Comprehensive PT
50 South Old Dixie Hwy, Jupiter, 33458
561-575-4770
Hand & Physical Therapy For the past 15 years at Comprehensive Hand and Physical Therapy, the patient has been our number one priority. Our licensed therapists provide individualized treatment with hands-on, compassionate care. We do not ...
Jupiter Healthcare
125 W. Indiantown Rd. Suite #105, Jupiter, 33458
561-741-7575
When your care is under the direction of Dr. James McErlain, it is all about the patient! Our goal is extraordinary personalized care that is difficult or impossible to find elsewhere. We strive to create valuable and lasting relationships with ...
South FloridaDrug Treatment Center
500 Maplewood Dr Suite 4, Jupiter, 33458
561-307-1081
The first stage of Alcohol rehab is assessment. The purpose of the assessment is to gather information to assess the severity of the problem and to ensure that The Providence Projects Alcohol rehab centre is able to meet the needs of the ...
Palm Beach Sports Medicine and Orthopedic Center
641 University Blvd Suite B214, Jupiter, 33458
561-845-6000
Palm Beach Sports Medicine is a practice run by doctors, whose decisions are based on sound medical principles and guided by your specific needs for overcoming acute pain from an injury, or chronic pain from lingering damage. Our four ...
Florida Drug & Alcohol Rehab
5500 Military Trail, Sutite 22-216, Jupiter, 33458
904-257-8306
Florida Rehab Center provides comprehensive treatment and addiction recovery programs that are innovative with state of the art treatment strategies and centered on clients needs. Treat your addiction and mental disorders now.
Physiocare, Inc.
125 W Indiantown Rd #104, Jupiter, 33458
561-705-0533
PhysioCare was founded in 2001 as an INDEPENDENT physical therapy clinic, meaning we are physical therapist owned and operated. PhysioCare provide physical therapy, ergonomics consulting, and workplace injury prevention services. We are also one of ...