Gibsonia, PA Advertising and Design Services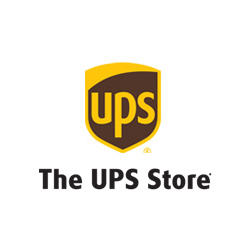 Phoenix Interactive Vision
2531 Wickline Rd., Gibsonia, 15044
724-444-4279
Phoenix Interactive Vision is a full service Internet design and marketing company located just outside of Pittsburgh, Pennsylvania. At Phoenix-IV our vision is to create opportunities for your business We leverage the unique reach and power of ...
Sign-A-Rama
5420 William Flynn Hwy, Gibsonia, 15044
724-443-5588
SIGN-A-RAMA is your full service sign center. We use the latest technology and highest quality products to produce custom signs for your business. We can make the perfect signs to advertise your products or to inform your customers, while keeping ...
DH Creative
PO , Gibsonia, 15044
412-760-3096
Allegheny County Maintenance Division of Dpw
40th , Gibsonia, 15044
724-444-8450
Circle R Safety Company
1624 Middle Road Ext., Gibsonia, 15044
724-443-7767
Sign Time
5025 William Flynn Hwy., Gibsonia, 15044
724-444-7500
Holy Cow Graphics
5017 , Gibsonia, 15044
724-449-9269
Beth's Barricades
1623 Middle Road Ext., Gibsonia, 15044
724-443-7767
Karen Hite Designer
4129 Grandview Dr., Gibsonia, 15044
724-443-8527
Blue Fire Wood Signs
2892 E Bardonner Rd., Gibsonia, 15044
724-444-6111