Woods Law Office
Be the first to
review
.
Contact details
47100 Schoenherr Rd
,
Ste D
,
Shelby Charter Township
,
MI
48315
,
United States
Our goal as Michigan Elder Care Practitioners is to effectively assist in long term care planning prior to any crisis situation. This can entail the execution of a Trust with a pour over will, a Power of Attorney, Designation of Patient Advocate, and a Quit Claim deed. Depending on the situation and time frame, it could include the moving of certain assets to various types of Medicaid Qualifiable trusts.
To effectively assist those in crisis by maximizing their asset base to their benefit and preventing the unnecessary and wasteful spending tactics that most nursing homes and social workers will recommend. Mental Note: You would not go to the IRS to have your taxes done….. don't go to the people that would most benefit (nursing homes and DHS) for advice on long term care planning.

To keep our elderly clients in the comfort of their own homes for as long as safely possible. There is no place like home for growing old. This means the recommendation of in home health care professionals, cleaning services or other necessary assistance to secure a safe environment. In addition, we also will recommend the renovation of certain homes to make them safe. E.g. a handicap bathroom, change of flooring surfaces, wheelchair accessible ramps, doorways, kitchens etc…

For those clients who do not have the funds for in home health care and the like, we can assist in securing Aid and Attendance Care/Housebound services benefits for certain Veterans of American Wars. These funds are also available for surviving spouses of these Veterans.
Once a determination is made as to the need for Long Term Nursing Care, we assist the family through the Medicaid application process. This is often an emotional time for the family and we try to make this transition as smooth as possible. Of course there are decisions we cannot make or things that we cannot do for our families. That is why we must surround ourselves with a core group of professionals that can ensure the smoothest transaction possible. One of the most difficult times a family can and will face is in regards to a loved ones' mortality.

Contact Woods Law Office today for all of your Michigan elder law, elder care, and veteran benefits needs. We are conveniently located in Shelby Township, in Macomb County, Michigan.
Services:
Elder Law & Long Term Care Planning, Wills & Trusts, Guardianships & Conservatorships, Probate, Medicaid & Nursing Home Benefits, Veterans Benefits.
Specialties:
Elder Law.
Business Hours:
M-F 9am-5pm, Sa-Su Closed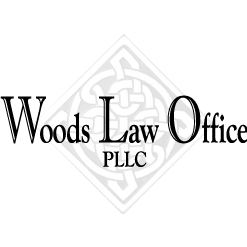 Customer reviews (0)